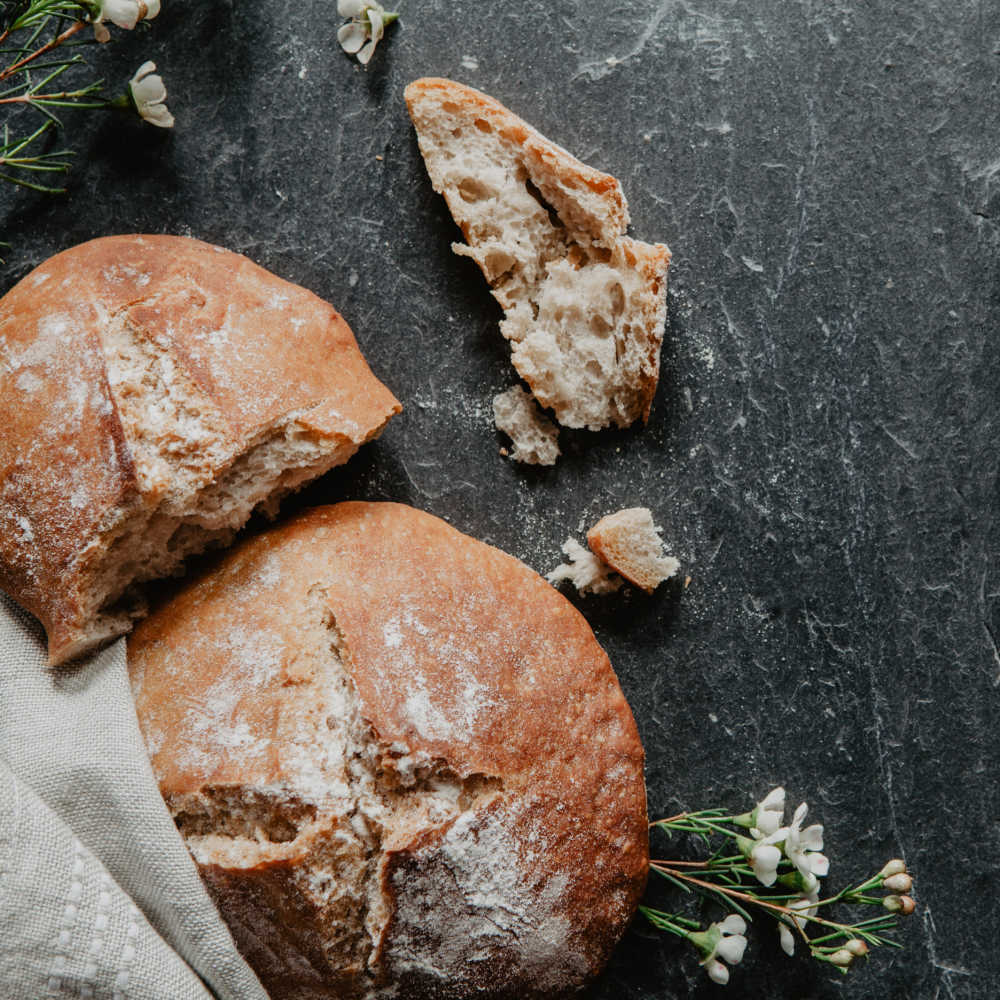 Chef Maeve's Irish Soda Bread
"Bread is the singular fundamental food that unites all cultures, even in times of war. In every culture there's bread - Naan, tortillas etc. for Ireland it's soda bread. That's ours" - Chef Maeve
Chef Maeve's Irish Soda Bread recipe is a beloved family recipe that has been passed down through the women in her family for generations. This traditional recipe is perfect for celebrating St. Patrick's Day, or any time you want a delicious and hearty bread.
"It's the original sweet and savory bread because the soda makes it salty on the palate. It doesn't look like anything special, but then when you eat it you remember it forever." 
Irish Soda Bread is a staple in Irish cuisine, and it gets its name from the use of baking soda as the leavening agent instead of yeast. This recipe is a classic version of the bread, made with just a few simple ingredients that come together to create a dense and satisfying loaf.
Chef Maeve's Irish Soda Bread Recipe
Yields: 1 Loaf Soda Bread
Prep Time: 10 minutes
Cook Time: 20-30 minutes
Total Time: 40 minutes
INGREDIENTS 
8 oz Self-Rising Flour

1 TBSP Whole Wheat Flour

¼ Cup Rolled Oats

1oz Salted Kerry Gold. Butter

1oz Golden Raisins

¼ tsp Baking Soda

7 oz buttermilk
Tip: Do not use quick oats for the rolled oats ingredient
DIRECTIONS 
Combine all ingredients-EXCEPT Buttermilk- in a bowl – use your hands till it looks like breads crumbs

Add in buttermilk and mix by hand

When a ball forms remove from bowl and place on floured workspace

Place on baking sheet or Cast-Iron Pan

Bake at 345 degrees for 20- 30 min until golden brown- Knock for hollow sound
SERVE WITH NUTMEG BUTTER 4 TBSP room temp unsalted butter + 1/4 tsp Nutmeg + 1/2 tsp confectioners' sugar = DELICIOUS!
---