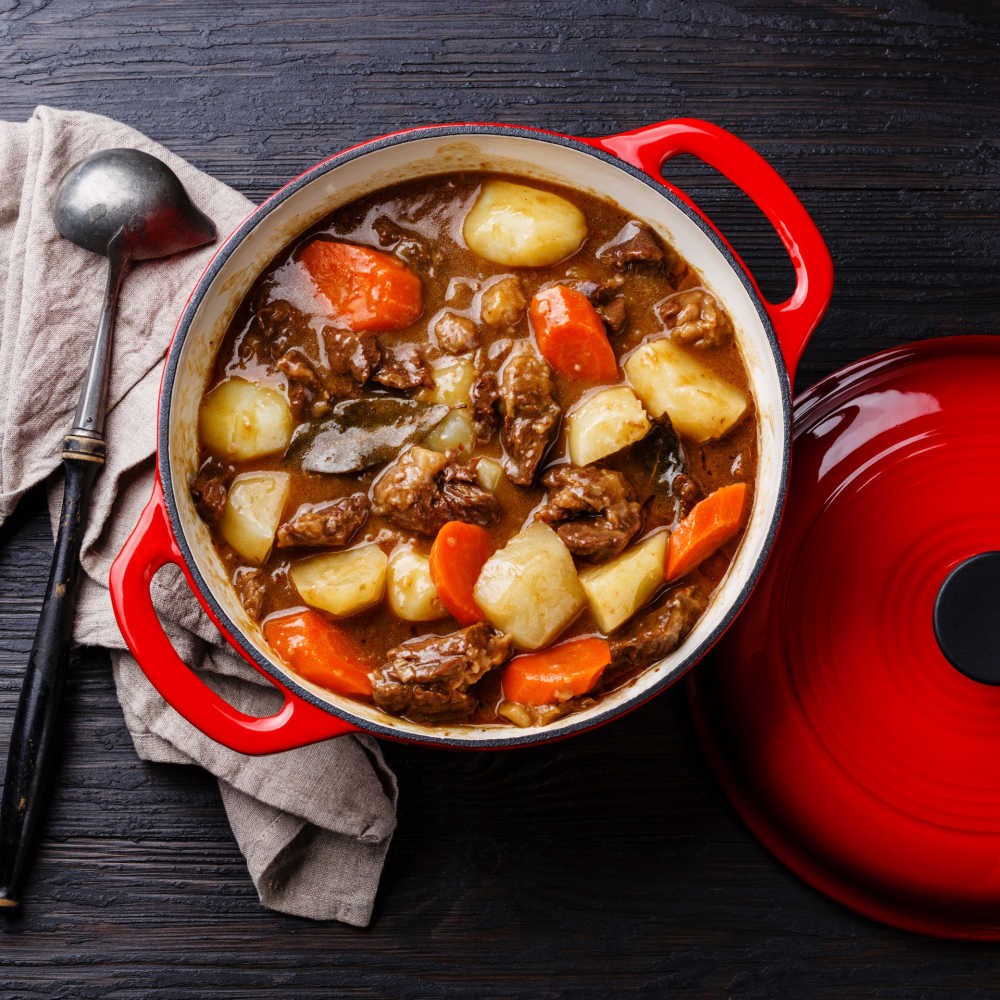 Chef Maeve's Guinness Beef Stew
Chef Maeve's Guinness Beef Stew recipe is a delicious and hearty dish that is perfect for those cold winter days or any time you want a comforting, satisfying meal.
This recipe combines the bold flavor of Guinness beer with tender chunks of beef, aromatic vegetables, and savory herbs to create a mouth-watering stew that will leave you feeling warm and satisfied.
Chef Maeve's recipe is easy to follow and perfect for those who want to try their hand at making a classic comfort food dish. Whether you're cooking for your family or hosting a dinner party, this Guinness Beef Stew is sure to impress. So put on your apron and get ready to cook up a pot of deliciousness!
* This stew pairs PERFECTLY with Chef Maeve's Irish Soda Bread!
Guinness Beef Stew
INGREDIENTS 
2Lb  Stew Meat- 1 inch cubed
1 Can of Guinness
1/2 Cup Carrots wide chopped
1 1/2 Cup Chopped Potatoes
1/2 Cups Celery & Yellow Onion
1/2-Cup Raw Cherry Tomato
3 Tbsp. Knorr Chicken Bouillon
2 tsp. Herb de province
2 tsp. dried chives
2 tsp. Black Pepper
2 tsp. White Pepper
1/4-Cup Gravy Powder (I suggest Bisto)
DIRECTIONS
1. Place all ingredients in stew pot / dutch oven mix well
2. Fill with water just to cover stew ingredients
3. Give a mix with wooden spoon
4. Cover with tin foil or stew lid
5. Cook on medium heat (low boil for 45 to an hour - until meat is tender)
6. Sunny side egg on top for added WOW and deliciousness!
7. EAT! LOVE! BE HAPPY!
---