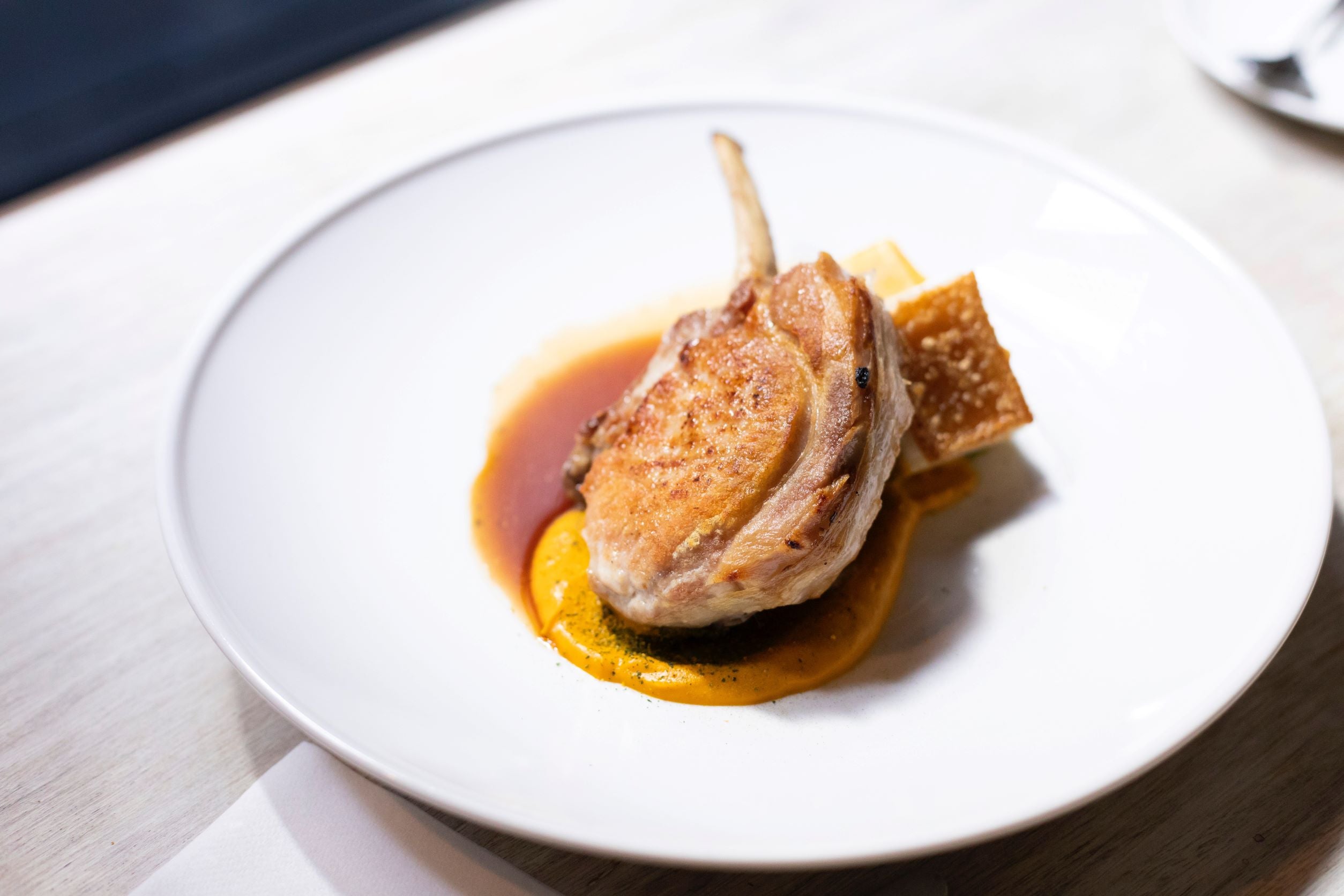 Lamb Is Having A Moment. Here's How To Cook It.
Lamb may not be the first thing that crosses your mind when you think about what's for dinner. Sure, beef, pork and chicken are more natural selections, but when cooked just right, you'll be dreaming about lamb. Used in many dishes from the Middle East, Mediterranean and Latin America, lamb can be a very inspiring cut of meat to work with as it lends itself well to lots of different flavors. So many that you will never get bored of cooking up some lamb!
 ~
Wary of trying to cook lamb on your own? With a few simple steps, you can make a delicious meal that will have everyone asking, "what is this meat?"
 ~
Find your cut: You may see a lot of different types of lamb in the store, from ground to French rack of lamb. But, keep in mind that the best cuts of meat will come from the middle of the lamb. So, prime cuts will be loin cuts and French rack. Stick with those and you'll be starting on the right foot.
 ~
Season it up: Most lamb needs little more than salt and pepper, a la your favorite steak, to create a delicious eating experience. However, you can spice it up a bit with garlic, chili, cumin and even cinnamon or turn to herbs like rosemary, thyme, oregano and basil. Mint, too, is complementary to lamb, but step outside of that "mint jelly" box. Go for a mint pesto or add mint to a chimichurri sauce for a completely different experience.
 ~
Cook to perfection: While grilling is the best way to showcase lamb (again, just like your steak!), it may not always be feasible. Cooking this cut of meat on high-heat in a cast iron pan is the perfect way to get a beautiful sear and lots of flavor. However, be sure the cookware you're using is big enough for your meat. If not, you'll miss out on the beautiful caramelization that will really give your lamb and leg-up. Want more of a crust? Finish your lamb under the broiler.
 ~
Cooking shanks or shoulder? A slow cooking method, like a Crock-Pot, is your best bet for these. Tender, juicy and in a delicious ready-made sauce? Count us in.
---