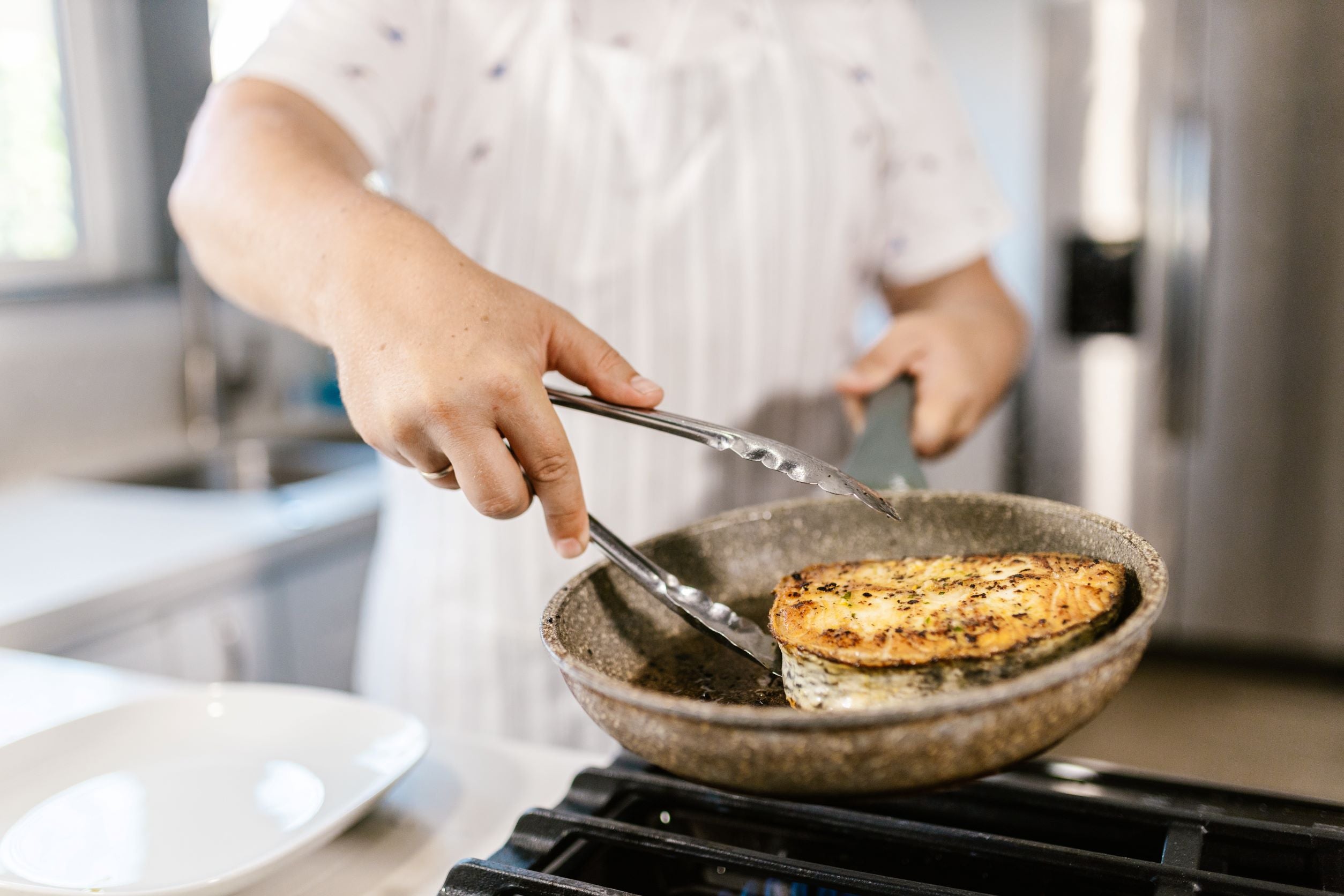 Fish Isn't So Hard To Cook – Here's How To Get It Right
When you go to a restaurant, the fish dishes always seem better there. Elevated flavors; crispy skin and just the right amount of sauce. But at home, it's hard to achieve the very same results. Many times, resolving to bake fish is the easiest solution, but definitely not the most flavorful!
However, with only just a few steps, you can create delicious fish dishes at home. All you need is your favorite type of fish, a hot pan and some technique.
Set it up: For best results, use fresh, wild-caught fish. However, if it's not available to you, that's fine too. To cook fish on the stovetop, you can use a stainless steel, cast iron or non-stick pan. If you're putting it in the oven, ensure your non-stick pan is oven safe.
Amp it up: While you may feel the need to create a fancy sauce or cover the fish in spices, you really should let the main course shine. Adding a few ingredients to enhance the flavor are never a bad thing, though. For a basic go-to, olive oil, salt and pepper are perfect. Want to take it to the next level? Lemon zest, Dijon mustard mixed with a bit of white wine and finely minced garlic work well. And if you're using a thick cut of fish, or steak, a miso marinade is a great compliment.
Heat it up: Now that you're all settled with the right tools, you're ready to get cooking! To ensure a light, flaky fish, coat the base of your pan with olive oil then place the pan over high heat. Once the pan is hot, season the fillets with salt and pepper and place in the pan skin-side down. Cook for 3 to 4 minutes until the skin is nicely golden and crisp. Finally, carefully turn the fillets over to cook for 1 to 2 more minutes.
Now all you have to do is plate, serve and enjoy!
---