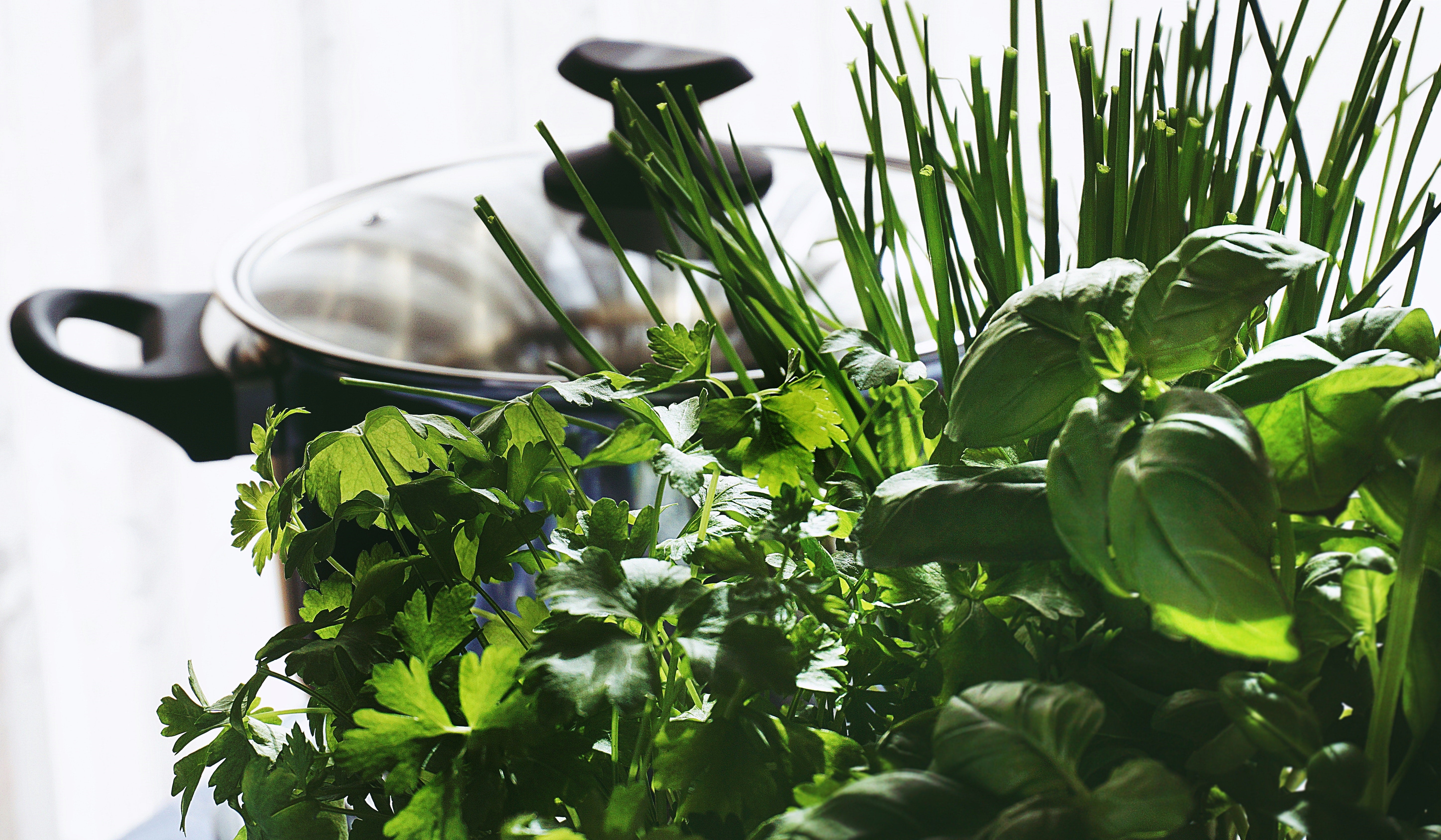 Entertaining Calls For This Fun Centerpiece
It's nearing the end of summer and time for one last get together! Summer entertaining should be fun, low-key and creative. Not stressful, crazy and perfect. But, it seems so hard to get a fun, summer vibe without going over the top. However, with this new trick to entertaining, you may never want to have to design a centerpiece again. The secret? Fresh herbs right from your garden.
 ~
Fresh herbs from your garden, Farmer's Market or even supermarket can help your plan outdoor table become a beautiful tablescape. The different color greens help to create a visually appealing look that can blend well with any neutral table dressing. And, don't forget about the fun! Add pops of summer tones for a look that will have everyone ready to party at first sight.  
~
As for the herbs themselves, you can choose the way you want to style them for just the right look. Use large bunches a la a bouquet or mix them up to create texture, for example, a bushel of Basil mixed with stems of Rosemary. Or, keep each separate and use vintage vases as holders. The possibilities are endless.
 ~
The best part? Guests can use these herbs as a fun way to season their meal or enhance their cocktail experience. Letting everyone customize their own meal will help your gathering be the talk of the summer in the best way!
~
---