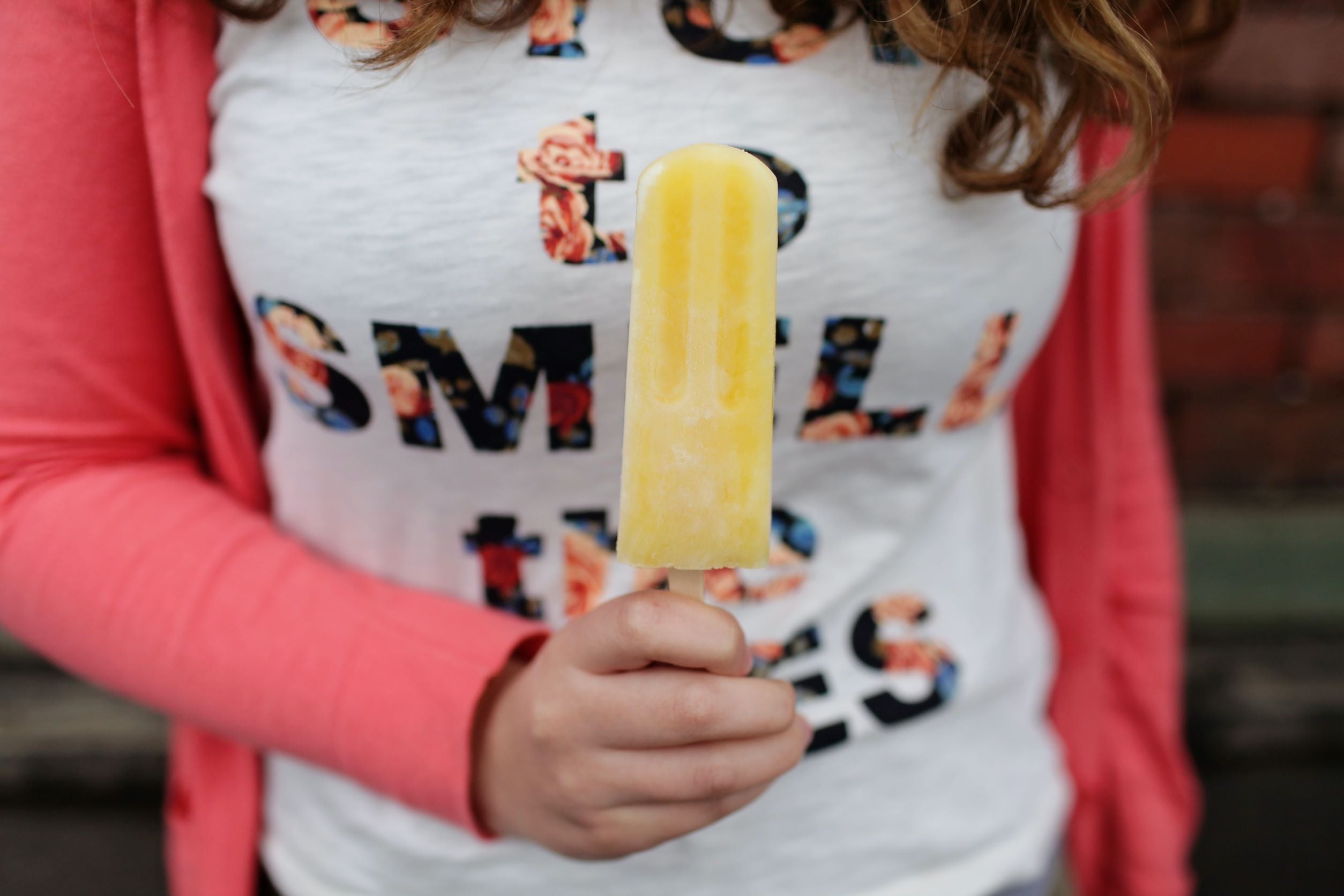 A Summer Treat To Beat The Heat? Try Yogurt Popsicles
~
While cravings for sweet treats can happen year-round, there is something about summer that seems to make those cravings come out to play even more. But, with a simple swap, you can create a treat that curbs your sweet tooth but is actually good for you, too. We're talking about a yogurt popsicle!
 ~
Not only can these be made without an ice cream maker, but they can be customized to fit your favorite flavors, too. Start with yogurt as the base, mix in some vanilla, honey or sea salt, if desired, and then pick some of your favorite toppings. From dark chocolate chips to sprinkles or even fruit, you can tailor this summer snack to whatever you're feeling.
Want to try for yourself? This recipe is easy, delicious and fun!
Blissed Out Fudge Pops Recipe
Recipe courtesy of Kimberly Snyder, a holistic wellness expert and brand ambassador for Harmless Harvest
Ingredients
13.5 ounces of coconut yogurt
5-6 pitted medjool dates
1 tsp of dark cacao
½ tbsp vanilla extract
¼ tsp of sea salt
¼ cup of dark chocolate chips
Instructions
Combine coconut yogurt, dates, dark cacao, vanilla extract, and sea salt in a high speed blender. 
Pour mixture into popsicle containers
Drizzle in dark chocolate chips into each container.
Set popsicle sticks into container and freeze for about three hours.
Take out of freezer and enjoy!
---