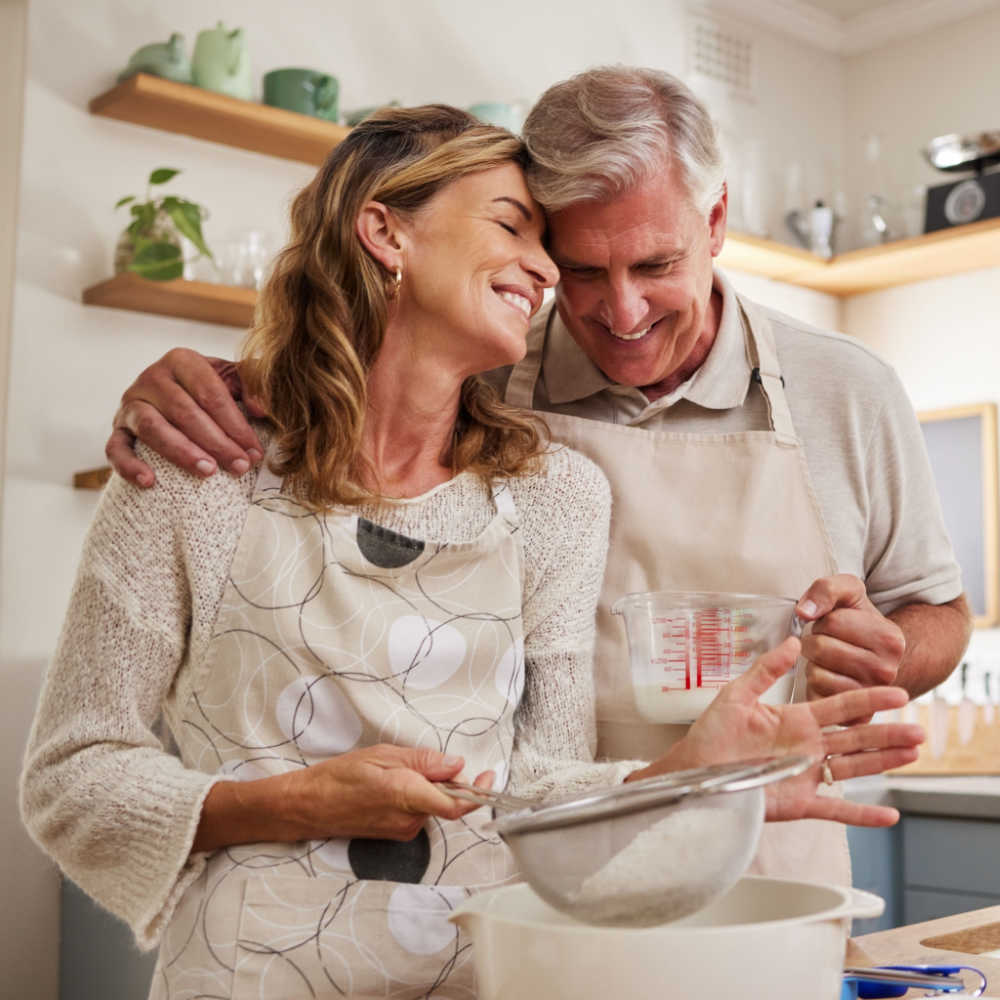 Baking for your sweetheart
Love is in the air, and so is the smell of freshly baked goodies! Whether you're going out or staying in for Valentine's day, romantic desserts are guaranteed to make you feel in love.
Most of the popular Valentine's day sweets include chocolate covered strawberries, cheesecake, donuts, and crème brûlée. However, adding a touch of red or pink will make any treat suitable for Valentine's day. Before you begin baking for your sweetheart, try to create a list of their favorite desserts or baked treats. This will make it easier to narrow down your options. 
Some of our favorite Valentine's day treats include: 
THE PLAN
Once you've decided on which treats you'd like to bake, it's time to do the cooking. If you're planning on surprising your partner, I recommend baking the treats a day or two in advance. If you'd like something romantic and fun to do on Valentine's Day, then save the ingredients for later! 
Baking with your partner makes your relationship more exciting, intimate and enjoyable. If you decide to bake the treats with your partner on Valentine's day, make sure to take things slow and enjoy the time you're spending with them.
Some tips for baking with your partner include: 
Keeping an open mind throughout the process. 

Use baking as a time to connect with your partner. 

Remember that communication is key. 

Tune out distractions. 
Whether you just finished cooking a meal for your partner, or just got in from a romantic dinner, taking the time to bake something together will create everlasting memories. Sometimes life gets in the way, so if you have a busy Valentine's Day, I recommend baking your sweets in advance.
ENJOY
Even though your partner may not be present while you're baking the sweets, make sure to take your time and make the experience enjoyable. If you want to spruce up your presentation to your partner, include a sentimental gift or a handwritten card. I also suggest wrapping your sweets in cellophane or putting them in a little gift bag. This makes it more meaningful! 
No matter how you spend your Valentine's Day this year, baking sweet treats can be therapeutic and enjoyable. Even if you don't have any plans for Valentine's day, pick up a box of cake mix or cookie dough and bake for yourself or a friend. At the end of the day, I am sure no one will turn down a tasty treat, especially on Valentine's day!
---