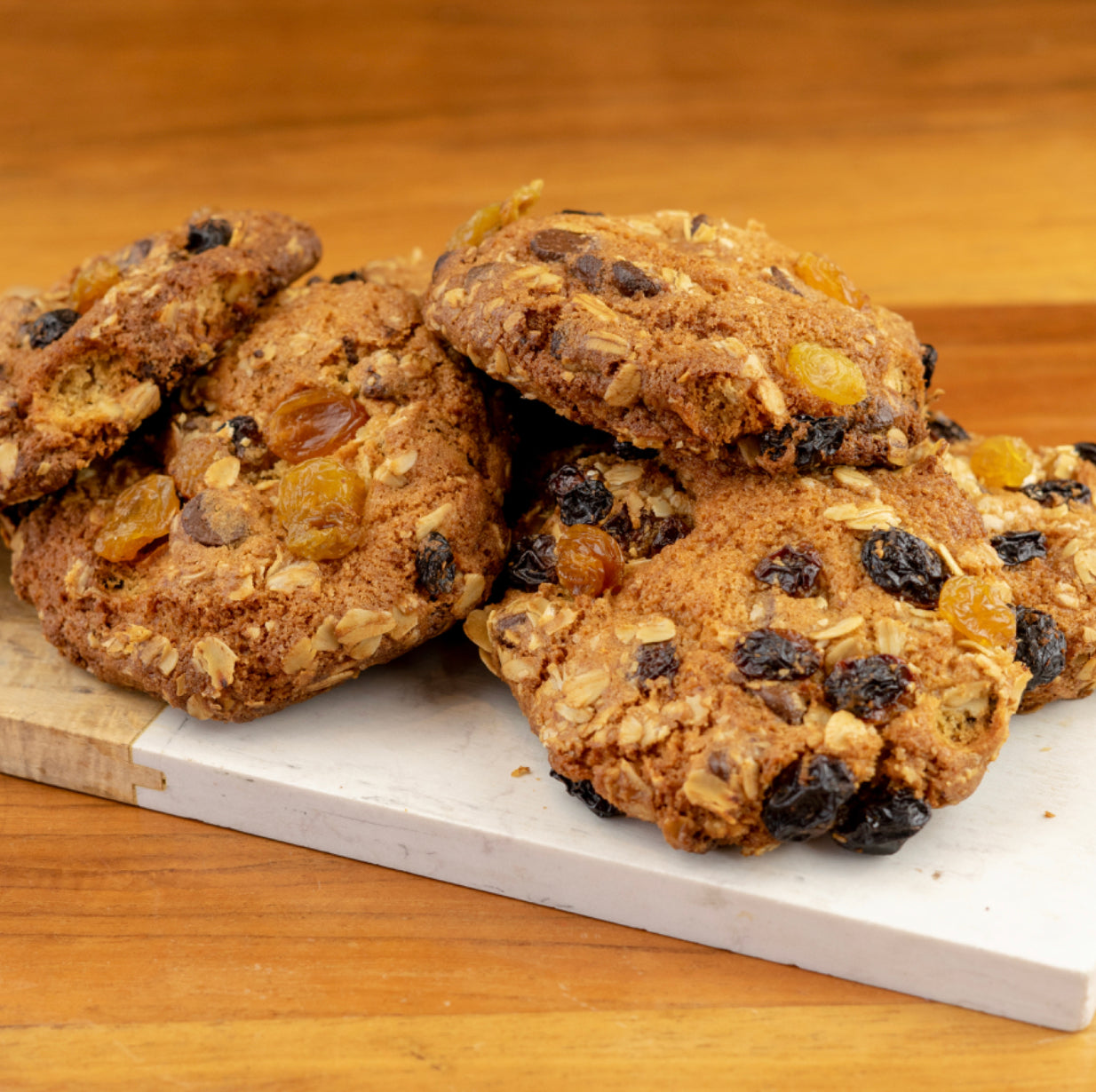 Chef Maeve's Oatmeal Raisin Cookies
Chef Maeve's Oatmeal Raisin Cookie Recipe
Note: Use Golden Raisins
Freeze Cookies before you bake them.
Ingredients
8 oz Salted butter (room temperature)
2 Cups Brown sugar
2 Eggs
½ tsp Cinnamon
1 tsp Vanilla extract
2 Cup Raisins
3 Cups rolled oats
2 Cups all-purpose flour
1 tsp Baking powder
1 tsp Baking soda
Preparation
Pre-Heat Oven to 350 degrees Fahrenheit
1. Cream together butter and sugar
2. Ad in eggs, one at a time
3. Add in all spices and vanilla extract
4. Sift flour and rising together
5. Add ½ of flour mixture to wet ingredients
6. Beat mixture on medium until combined
7. Scrape down sides of mixture well
8. Add in remaining dry ingredients, mix until combined
9. Scrape down down mixer again
10. Add in raisins and oats – mix until combined
11. Spray cookie sheet with pan coating
12. Using an ice cream scooper, scoop batter onto sheet pan 4 inches apart
13. Freeze for 1 hour or overnight
14. Bake 350 for 14 minutes – should be dark golden brown on edge and a little (just a touch) gooey in the center. They may require additional time depending on you oven.
---