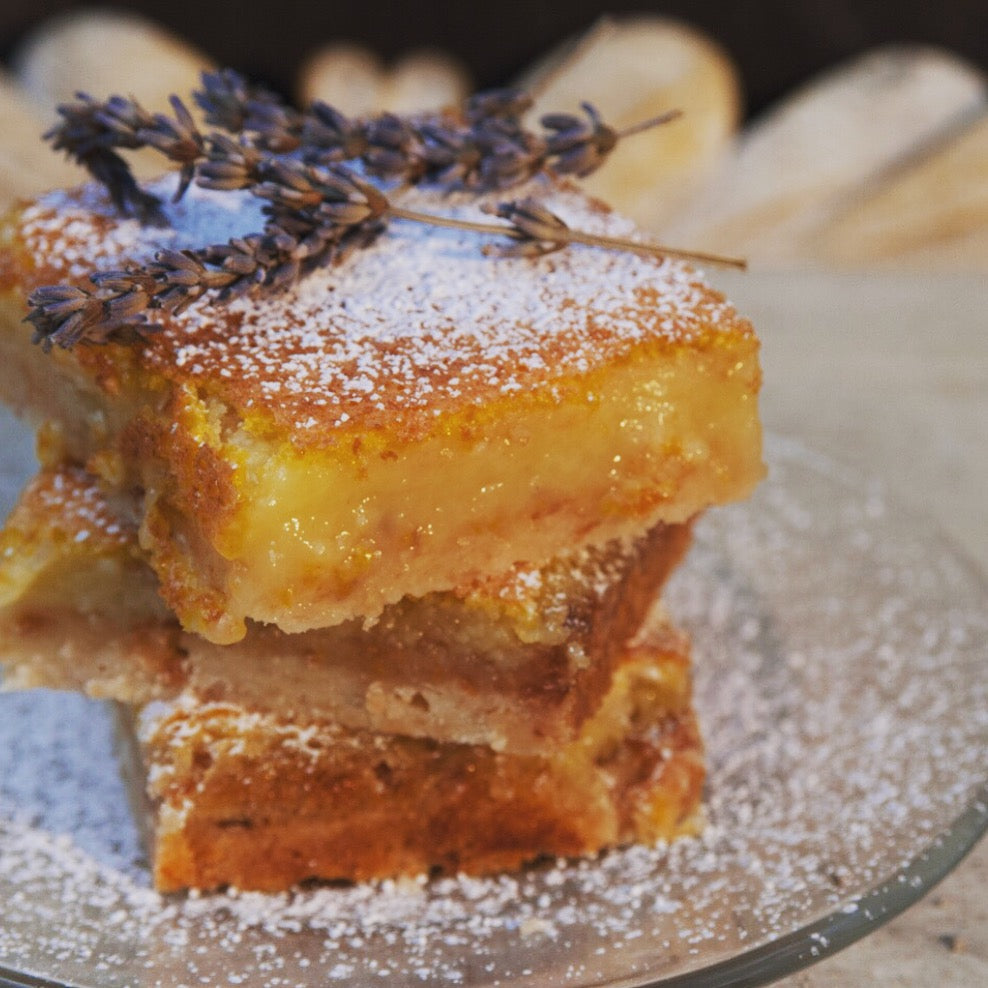 Chef Maeve's Lemon Coconut Bars
Chef Maeve's Lemon Coconut Bar Recipe
Ingredients for Lemon Bar
· 2 Cups AP Flour
· ½ Cup granulated sugar
· ½ tsp Salt
· 1 ½ Cup toasted coconut
· 6 oz butter 
Ingredients for Filling
· 3 Cups granulated sugar
· 8 eggs
· 1 Cup lemon juice
· 4 tbsp zest
· 4 tsp AP flour
· 1 tsp baking powder
· A pinch of salt
Preparation
Directions for Base:
1. Cream butter and sugar in mixer
2. Mix in flour, salt, coconut
3. Press firmly into base of pan
Direction for Filling:
1. In a saucepan bring to low boil
2. All ingredients mixed well
Directions for Assembly:
1. Pour lemon curd on top of base
2. Bake 350 degrees Fahrenheit for 25/30 min depends on oven
3. Let cool completely
4. Cut into squares and Eat!
---