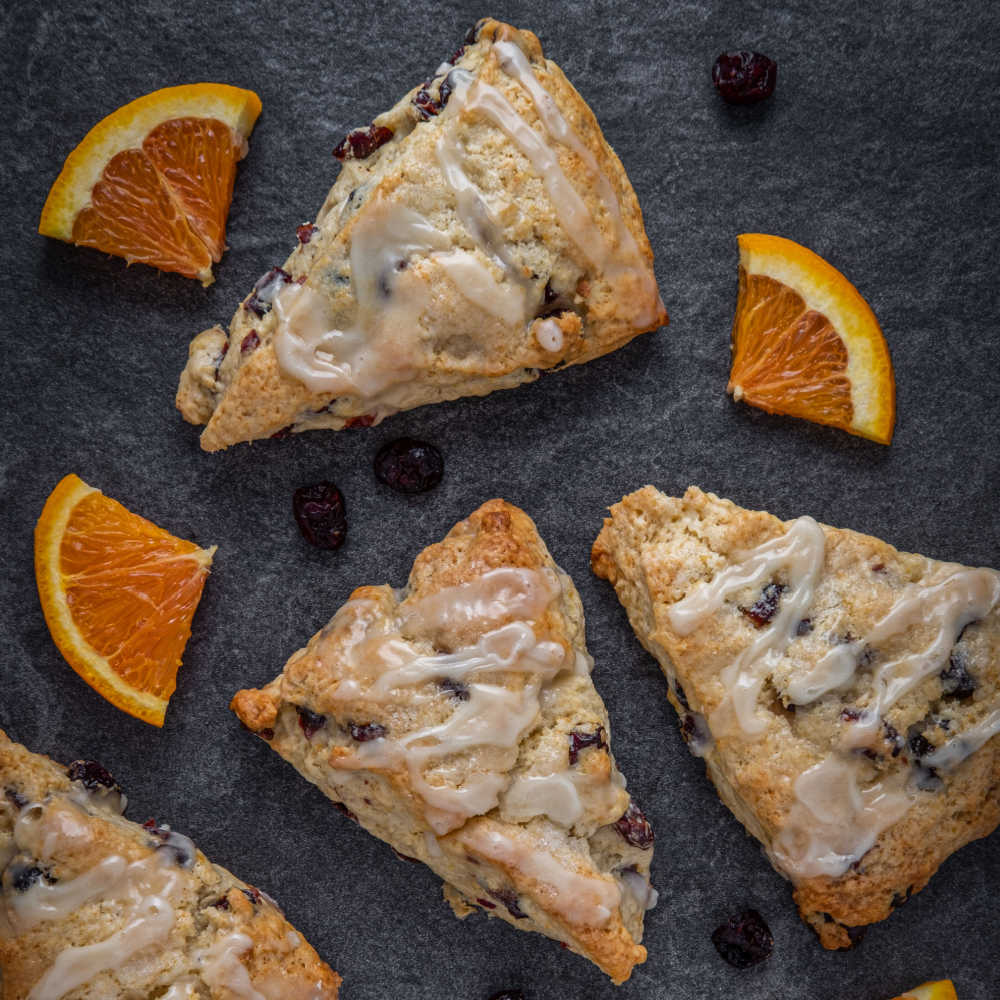 Fig & Orange Scones with Orange Cardamom Glaze
Fig & Orange Scones with Orange Cardamom Glaze
Yields: 6 SCONES
Prep Time: 15 minutes
Assemble Time: 15 minutes
Total Time: 30 minutes 
INGREDIENTS:
14oz Self-Rising Flour
4 oz. frozen cubed Kerry Gold Salted Butter
2oz Sugar
¾ tsp. Baking Soda
1/8 tsp. salt
1 oz. finely chopped Dried Mission Figs
1 tsp Orange zest
8/9 oz cups buttermilk
DIRECTIONS:
Combine all dry ingredients until base looks like breadcrumbs. Add Orange Zest and mix for 30 seconds. Add Buttermilk slowly until a dough ball forms. Knead for two minutes and roll out. Cut out Scones and Egg Wash. (we suggest a Egg yolk & cream egg wash). Bake at 365 for 9-11min- until golden brown.
Orange Cardamom Icing
1 TBSP fresh Orange Juice
1/2 tsp. Ground Cardamom
1/2 tsp. Almond Extract
1 Cup Sifted Confectioners Sugar
1/8 Cup Hot water (more water if you prefer a light glaze)
Using a spoon drizzle over hot scones. Serve with love!
---