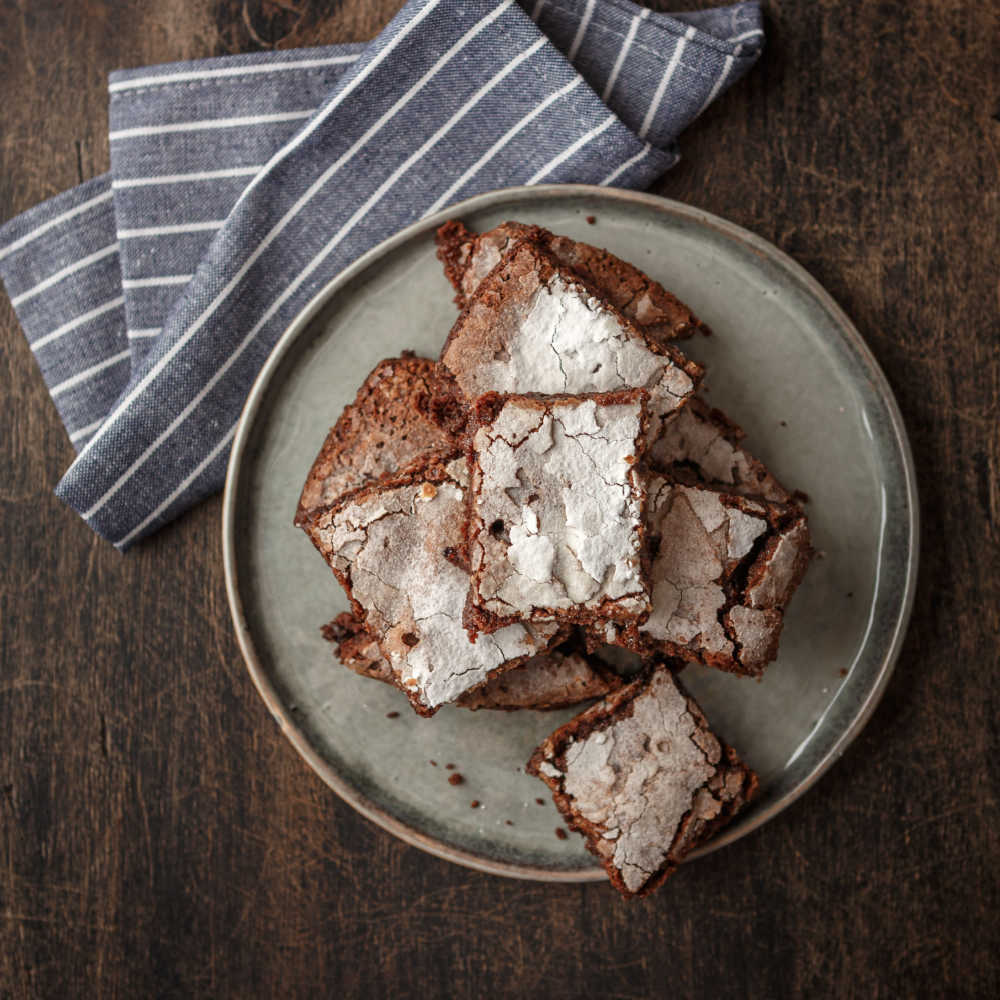 Butter Brownies
Serves:  8x8 Pan
Prep Time: 10 minutes
Cook Time: 25-30 minutes
Total Time: 35 minutes
INGREDIENTS:
2/3-Cup Kerry Gold Salted Butter Softened
2 Cups Cane Sugar 
3 Eggs
1 Cups All Purpose Flour
2 Tsp. Vanilla Extract
1/2-Cup Coco Powder
1/4-Cup Coffee or Guinness Beer
DIRECTIONS: 
Cream Butter and Sugar in Mixer
Add one Egg at a time
Add Vanilla Extract
Add Flour
Add Coco Powder
Add Coffee or Guinness
Mix on low till combined
Bake 275 degrees for 25 -30 minutes 
Dust with powered sugar –
EAT! LOVE! BE HAPPY!
---