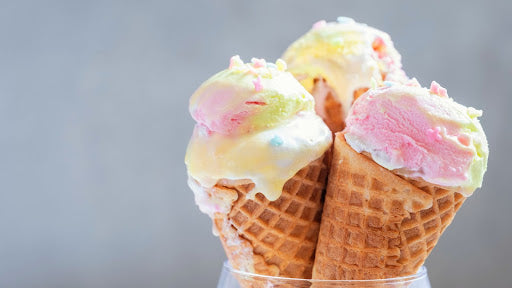 September's Delightful Days: Pizza, Peanuts, Ice Cream, and Love
September is here, and it's bringing some awesome days to celebrate! Let's dive into the fun holidays this month:
1. National Cheese Pizza Day - September 5th, 2023
Start the month with a yummy celebration of cheese pizza on September 5th! Grab a slice of your favorite cheesy pizza, whether it's thin, thick, or stuffed crust. It's a day to enjoy the simple goodness of pizza with friends and family.
 2. National Peanut Day - September 13th, 2023
On September 13th, it's all about peanuts! Whether you like peanut butter, peanuts in your meals or peanut snacks, take time to enjoy these nutritious nuts in different ways. Try making peanut butter cookies or a classic PB&J sandwich.
3. National Ice Cream Cone Day - September 22nd, 2023
As summer ends, September 22nd is a chance to enjoy ice cream in a cone. Choose your favorite flavor and savor the last tastes of summer. You can visit an ice cream shop or have a DIY ice cream party at home with lots of toppings.
4. National Love People Day - September 30th, 2023
End the month with kindness on September 30th. It's National Love People Day, a reminder to show love and care to those around you. Do something kind for a friend or lend a hand to someone in need. Small acts of kindness can make a big difference.
September is about enjoying good food, sweet treats, and spreading positivity. So, mark these dates on your calendar and have a blast celebrating!
---