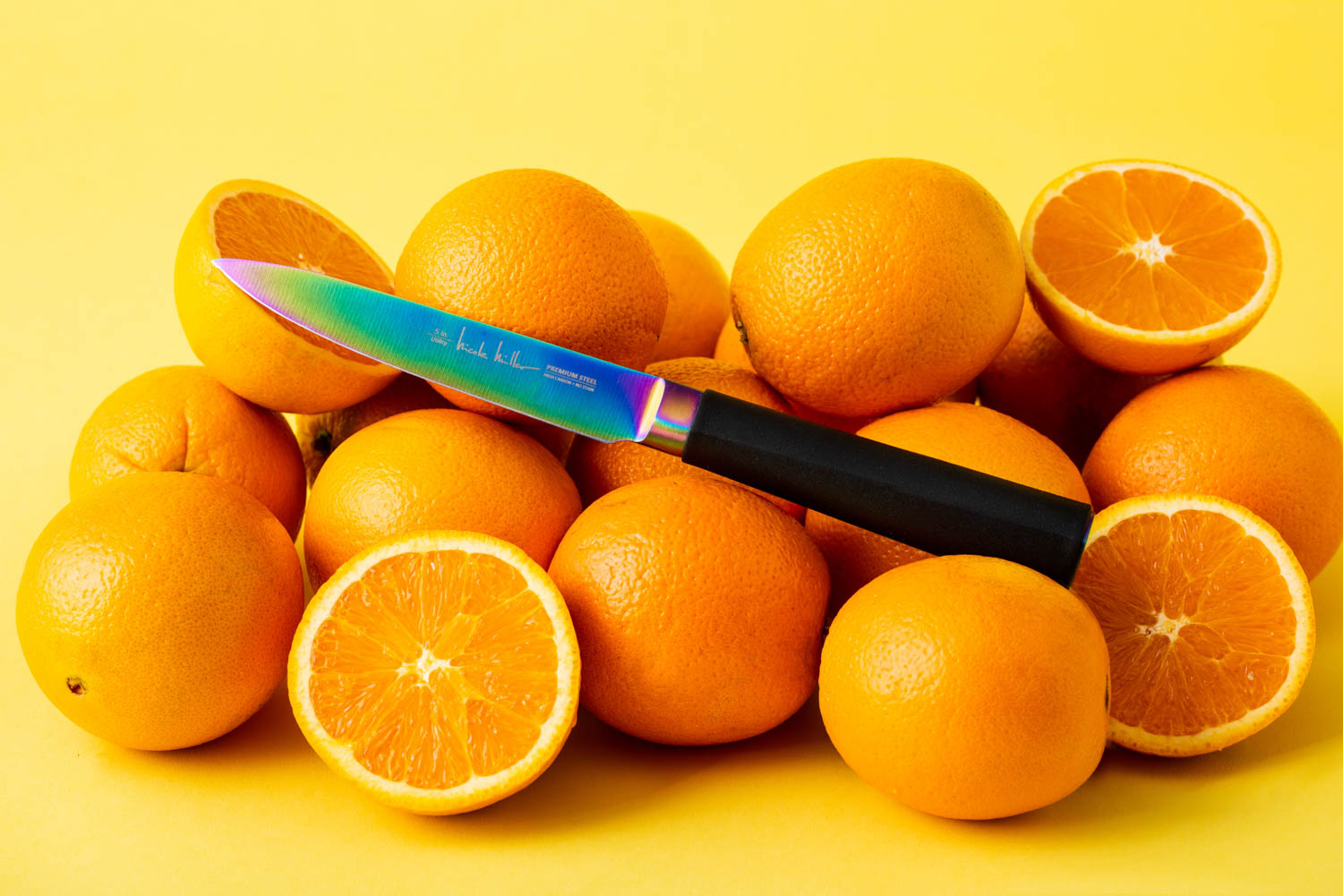 Nicole Miller's Elegant Flatware and Cutlery
Nicole Miller, a famous fashion designer, has ventured beyond the world of clothing to bring her creative flair to dining. Her unique collection of flatware and cutlery can be found on the Chef's Kiss website. 
Imagine your kitchen as a canvas for culinary art. Nicole Miller's steak knives and cutlery are more than just tools; they are designed to make your cooking more accessible and more enjoyable. These utensils are well-balanced and comfortable to hold, allowing for precise and effortless food preparation.
Once your dishes are ready, the next step is presentation. Nicole Miller's flatware and serving items can transform your dining table into a work of art. The collection offers a variety of designs to choose from, ensuring there's something suitable for your style, whether you're hosting an elegant dinner party or enjoying a cozy family meal.
Nicole Miller places a strong emphasis on quality. Her flatware, cutlery, and serving pieces are engineered to withstand the test of time. These products are highly resistant to tarnishing, corrosion, and wear, ensuring they maintain their pristine appearance over the years. The knives are impressively sharp, offer precise cutting, and all items are a breeze to clean. This commitment to detail makes Nicole Miller's collection suitable for both everyday use and special occasions.
Overall, Nicole Miller's flatware and cutlery aren't just regular kitchen tools; they stand for looking good and working well. Whether you're a skilled chef or a passionate home cook, her collection can elevate your food preparation and dining experiences. Visit the Chefs Kiss website to explore Nicole Miller's stunning assortment, and get ready to cook and dine with an added touch of elegance!
---