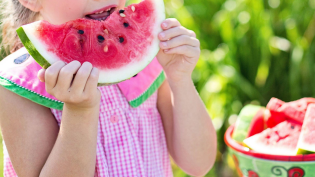 Fun Holidays in August - Celebrate and Unwind!
August is a month filled with warmth and long summer days. It's the perfect time to
indulge in some fun and relaxation. From mouthwatering treats to moments of
relaxation, August offers a delightful array of holidays that can add a touch of
excitement to your summer routine. Let's explore some of the most enjoyable
holidays in August!

August 3 - National Watermelon Day:

Summer and watermelons go hand in hand. On August 3rd, we celebrate National
Watermelon Day, a day dedicated to this juicy and refreshing fruit. Whether you
prefer enjoying a chilled slice on a sunny afternoon or savoring a refreshing
watermelon smoothie, this holiday is all about embracing the deliciousness of this
iconic summer treat. Gather your loved ones, organize a watermelon-themed picnic, and have a delightful day indulging in the flavors of summer.
August 15 - National Relaxation Day: 
In the midst of our busy lives, it's essential to take a moment to relax and recharge. National Relaxation Day is the perfect opportunity to prioritize self-care and renewal. Unplug from your devices, find a peaceful spot in nature, or create a soothing environment at home. Engage in activities that promote relaxation, such as practicing yoga, taking a long bath, reading a good book, or simply spending quality time with loved ones. Use this day to pamper yourself and find peace amidst the chaos.
August 17 - National Nonprofit Day: 
August 17th is a day to celebrate and recognize the incredible work done by non-profit organizations around the world. These organizations play a critical role in addressing social, environmental, and humanitarian issues. On National Non-profit Day, consider volunteering your time or making a donation to a cause you feel passionate about. It's a wonderful opportunity to support those who are making a positive impact in our communities and contribute to a brighter future. 
August 30 - National Toasted Marshmallow Day: 
As summer nears its end, we can't forget the joy of gathering around a campfire and toasting marshmallows. On August 30th, embrace your inner child and celebrate National Toasted Marshmallow Day. Whether you're camping in the great outdoors or simply cozying up in your backyard, this holiday encourages you to enjoy the 
simple pleasure of toasting marshmallows to golden perfection. Savor the gooey sweetness and share stories and laughter with friends and family around the fire.
These fun holidays in August provide a variety of ways to enjoy the month. Whether you're satisfying your taste buds with juicy watermelons, unwinding and pampering yourself, supporting non-profit organizations, or indulging in the classic delight of toasted marshmallows, there's something for everyone to celebrate and enjoy.
Take advantage of these holidays to create memorable moments, strengthen bonds with loved ones, and infuse your life with joy and relaxation. August is the perfect time to slow down, embrace the summer vibes, and make the most of these delightful holidays. So mark your calendars, spread the word, and get ready to celebrate these fun-filled occasions. Cheers to a fantastic August filled with happiness, relaxation, and tasty treats!
---