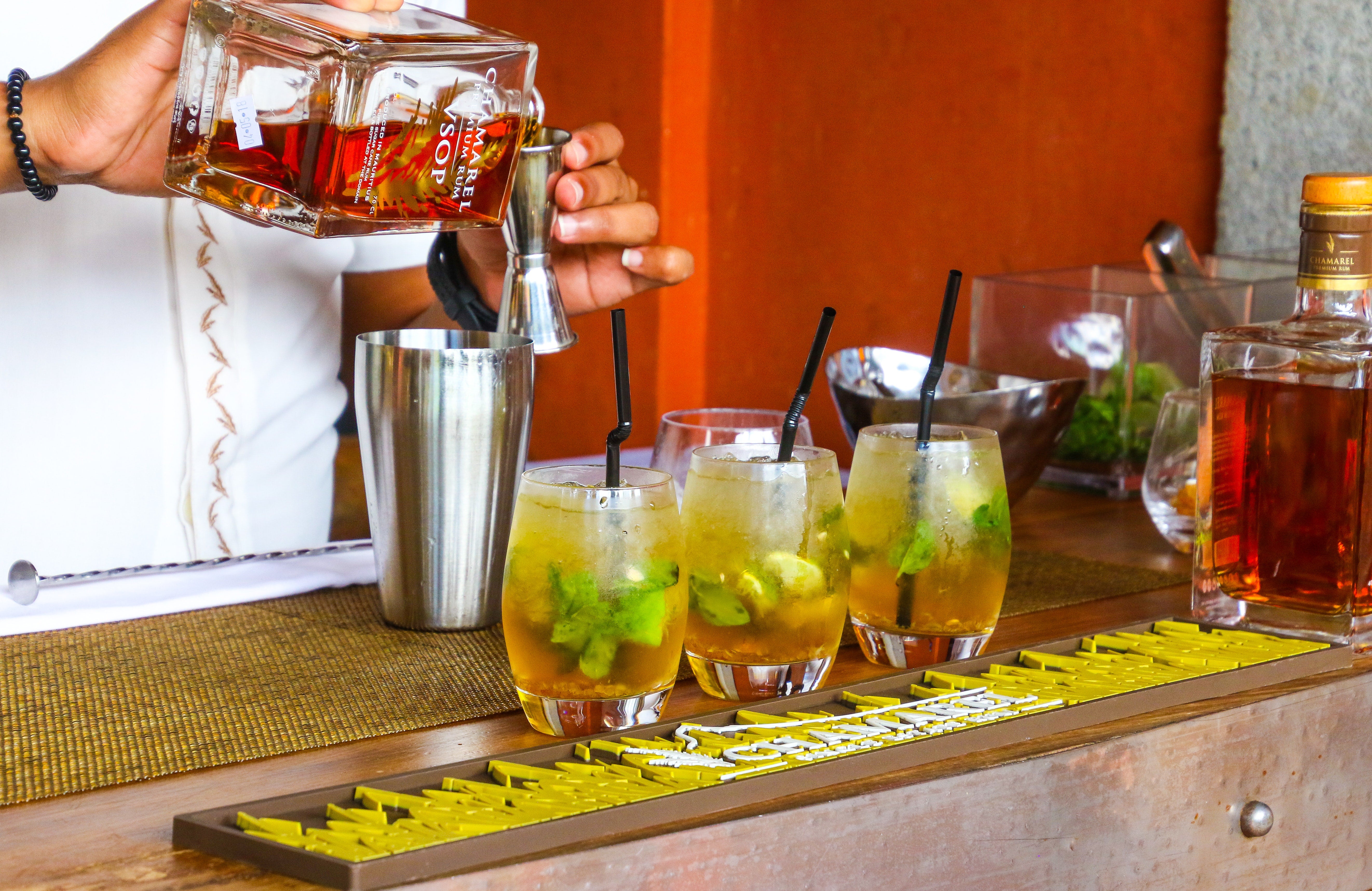 Cocktails for a crowd? We got you!
To batch or not to batch — that is always the question when you know a gathering is coming. By batching cocktails, it frees you up to play host, mingle and ensure everyone is having fun without having to be constantly on call at the bar. It also allows guests to feel welcomed and elevates a party – they don't have to mix their own cocktails from a selection of items, no one has to worry about what wine to open and it gives the vibe of a signature drink. 
However, there are several pitfalls when it comes to batching cocktails. While some of these can be combatted ahead of time with proper prep, others — like the proper amount of dilution — need to be carefully accounted for in order to have a delicious drink.
Here are some great ways to ensure each sip of your batched cocktail stays good until the last drop. 
Measure twice, pour once: Make sure you have a big enough container, and find out how big it is. Most of these recipes are meant to be made in a 2-quart pitcher, though bigger is ok too. You especially need to make sure your pitcher is big enough if you're instructed to add ice to the pitcher. One way to measure your pitcher or punchbowl (and make sure it doesn't leak) is to use a glass or plastic measuring cup to count how many cups of water fit in it.
Chill your ingredients:

When you're batching in a pitcher instead of shaking individual cocktails with ice, you can give yourself a head start by refrigerating your ingredients in advance. I like to throw spirits in the freezer to get way cold. Any syrups and liqueurs can be put in the fridge the night before your gathering, or you can measure out the spirit/liqueur/syrup part of the drink and combine it in your pitcher or a big mason jar.

Prep juices fresh:

While ingredients like spirits and liqueurs and syrups can be measured and combined in advance, and kept cool in your fridge, fresh juices like lime, lemon, and orange juice will taste best the day they're made. I like to squeeze citrus juices just an hour or two ahead of a gathering and add it to the refrigerated cocktail batch to keep cool, so I'm certain they're going to taste really good, not oxidized or off. 

OK, Measure twice:

Don't measure your drink ingredients holding a measuring cup over your pitcher. A little spill could mean a big change in flavor.

Have something for the non-imbibers: When you're hosting, don't forget non-tipplers. A special signature non-alcoholic drink helps everyone feel welcome.
---