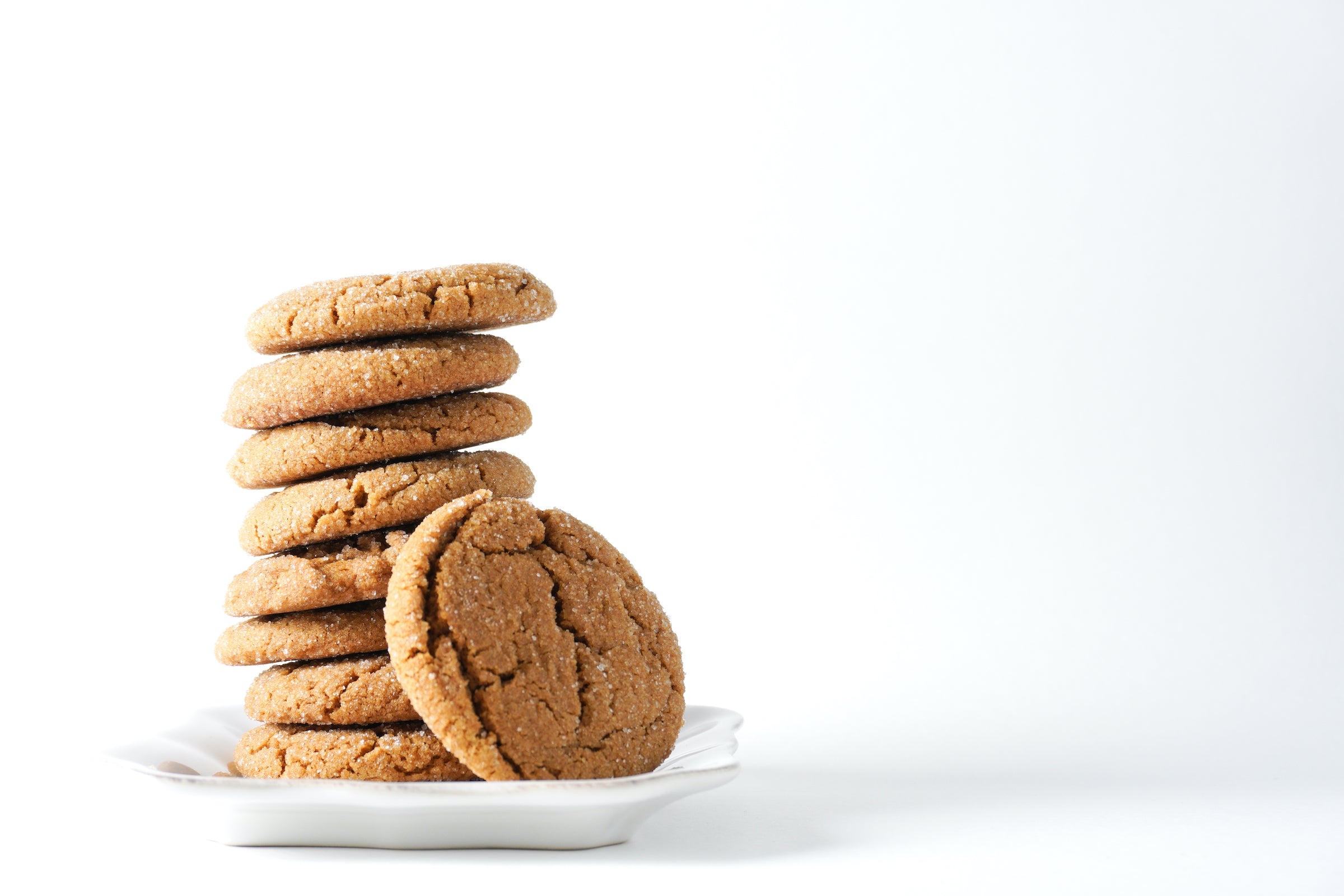 Molasses Cookies
Serves: 24 cookies
Prep Time: 20 minutes / Freeze time 20
Cook Time: 15-18 minutes
Total Time: 55 minutes
INGREDIENTS 
15oz All Purpose Flour
2 1/4 Tsp Baking Soda
1 1/2 TBSP Ground Ginger
1 1/2 TBSP Ground Cinnamon
1/3 Tsp All Spice
9 oz room temp Kerry Gold Salted Butter
10.5 oz Brown Sugar
2 Large Eggs
4 oz Molasses
1/4 Cup candied Ginger
DIRECTIONS
Mix all ingredients in a bowl-  Mix on low for 2 minutes and ingredients are combined
ASSEMBLY DIRECTIONS
1. Scoop using a small ice cream scooper or a large spoon and place ball on parchment paper on sheet tray 
2. Roll in cinnamon sugar 
3. Place in freezer
4. Once hard and frozen put immedatley into hot oven
5. Place in over for 15 minutes at 350 degrees
6. EAT! LOVE! BE HAPPY!
 Finlandia butter is available at Vons, Albertsons, Safeway and Kroger
---